About

Company

Patel Phoschem Agro is a Leading Provider of High-Quality Agricultural Products. We Work on the Principles of Sustainability and innovation, and We are Dedicated to Helping Farmers around the World Improve the Productivity and Profitability of their operations.
WE ARE IN FERTILIZER AND CHEMICAL FIELDS
We take this opportunity to introduce ourselves as one of the fastest growing phosphatic fertilizer manufacturing company of the country.
We have Single Super Phosphate, Phosphoric Acid, Triple Super Phosphate (T.S.P.), Phosphate Rich Organic Manure (PROM) & BRP (Beneficiated Rock Phosphate) in our basket. We have 2 fertilizer units. Our manufacturing facilities are at a strategic location of at Udaipur. Our Number One Brand & Surya Kiran Brand is already established and well accepted in the market specially in the end users (Farmer). Our installed production capacity of fertilizer is 2.8 Lac MT per annum.
The company is engaged in manufacturing phosphatic fertilizers Viz. single super phosphate in powder as well as granule form. Fortified fertilizers namely Boronated Single Superphosphate (powder & granule), Zincate SSP (powder & granule) and SSP Fortified with Zinc & Boron.
We have a well netted marketing network in the entire county. Presently we have registered our presence in Rajasthan, Madhya Pradesh, Uttar Pradesh, Gujarat, Maharashtra, Punjab & Haryana.
We are regularly participating through tenders in Co-operative sector for the supply of SSP we are fully committed to serve the farmer. Meeting out there input requirement for better crop productivity. That will lead to ultimate prosperity of rural areas.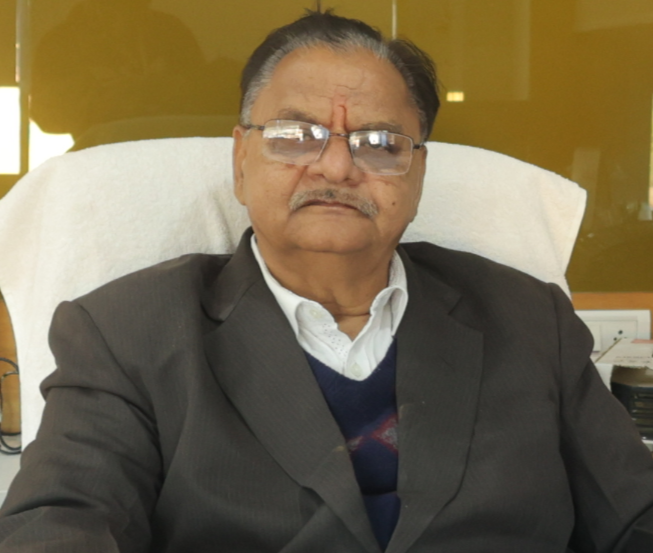 Rooplal Patel
MANAGING DIRECTOR